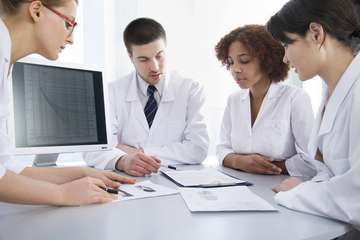 Division of Clinical Research
Natacha Lorius, Grant Administrator, Cardiology
Financial management of a study is often low on the priority list of a coordinator's responsibilities. The objective of this session is to instill the importance of monitoring the budget and invoicing and tracking payments. You will have the opportunity to create a mock invoice and Natacha will provide practical tips for getting payments and managing a budget going forward.
Programs:

Sponsor: MGH Division of Clinical Research
Sessions
Oct. 16, 2018
12

PM

– 1

PM

Garrod/Mendel, Floor 2, Simches Research Center
Reviews
Anonymous:
Date Reviewed: Oct. 17, 2018, 3:48 p.m.
Anonymous:
Date Reviewed: Oct. 16, 2018, 3:05 p.m.