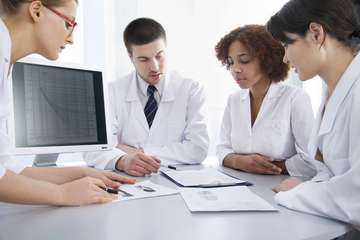 Division of Clinical Research
Francine Molay, Project Manager, Division of Clinical Research
While the IRB provides courses on using the IRB module in Insight, this session presents a nuts and bolts approach to completing an IRB application and uploading required documents. The goal of this session is to provide pointers to identify the information you need for the IRB application and to avoid some common mistakes which will delay the approval process.
Programs:

Sponsor: MGH Division of Clinical Research
Sessions
Oct. 9, 2018
12

PM

– 1

PM

Garrod/Mendel, Floor 2, Simches Research Center
Reviews
Anonymous: Francine is a wonderful resource, and as I had specific questions I found the session to be useful. That being said, I feel this course was offered too soon in conjunction with Insight 4.0, as there are a) still bugs; b) nobody is familiar with it from the end-user perspective. I feel this course could use more structure and will be better next time by virtue of familiarity with Insight 4.0 alone.
Date Reviewed: Oct. 9, 2018, 2:07 p.m.
Anonymous: Overall this was a helpful course! It seemed as though most of the people who had attended has some familiarity with the latest version of Insight, so I think next time it would be helpful to have more time allotted towards the tutorial. Otherwise, it was a good check-in and place to ask questions. Many thanks!
Date Reviewed: Oct. 9, 2018, 1:31 p.m.
Brianna R: While it is clear that Francine is very knowledgeable on the subject, the presentation of the subject matter was very haphazard and not overall informative. I was expecting a lot more content regarding the actual preparation of an IRB application- process, timeline, etc.
Date Attended: Oct. 9, 2018, 12:01 p.m.
Date Reviewed: Oct. 9, 2018, 1:27 p.m.